We accept the following methods of payment for your ordering.

Credit Card
Paying by credit card is safe, easy, and convenient at seconure.com. We currently accept the following forms of cards:
- VISA
- MasterCard
- American Express
- JCB
- Diners Club
- Maestro
- Laser Card

We don't store or review your credit card information. As such, should any issues arise regarding your credit card transaction, please contact your credit card company for assistance. We cannot accept any responsibility for any credit card payment issues

PayPal
1. Select your cart and click "check out". Fill in your shipping information and click "complete order".
2. In the pop-up window, click on the location on the image below.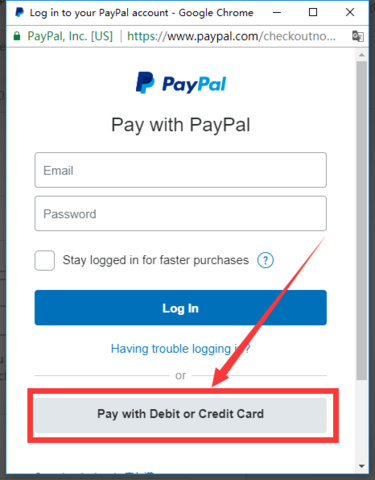 3. Choose your bank country.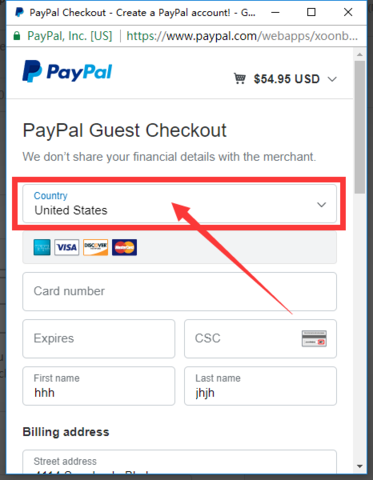 4. Now you can use credit cards to pay.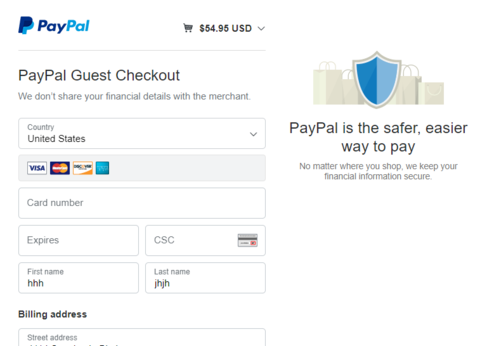 5. Last Tip:
Do you want to use this credit card to create a Paypal account?
According to your needs, choose yes or no.

6. Successful payment